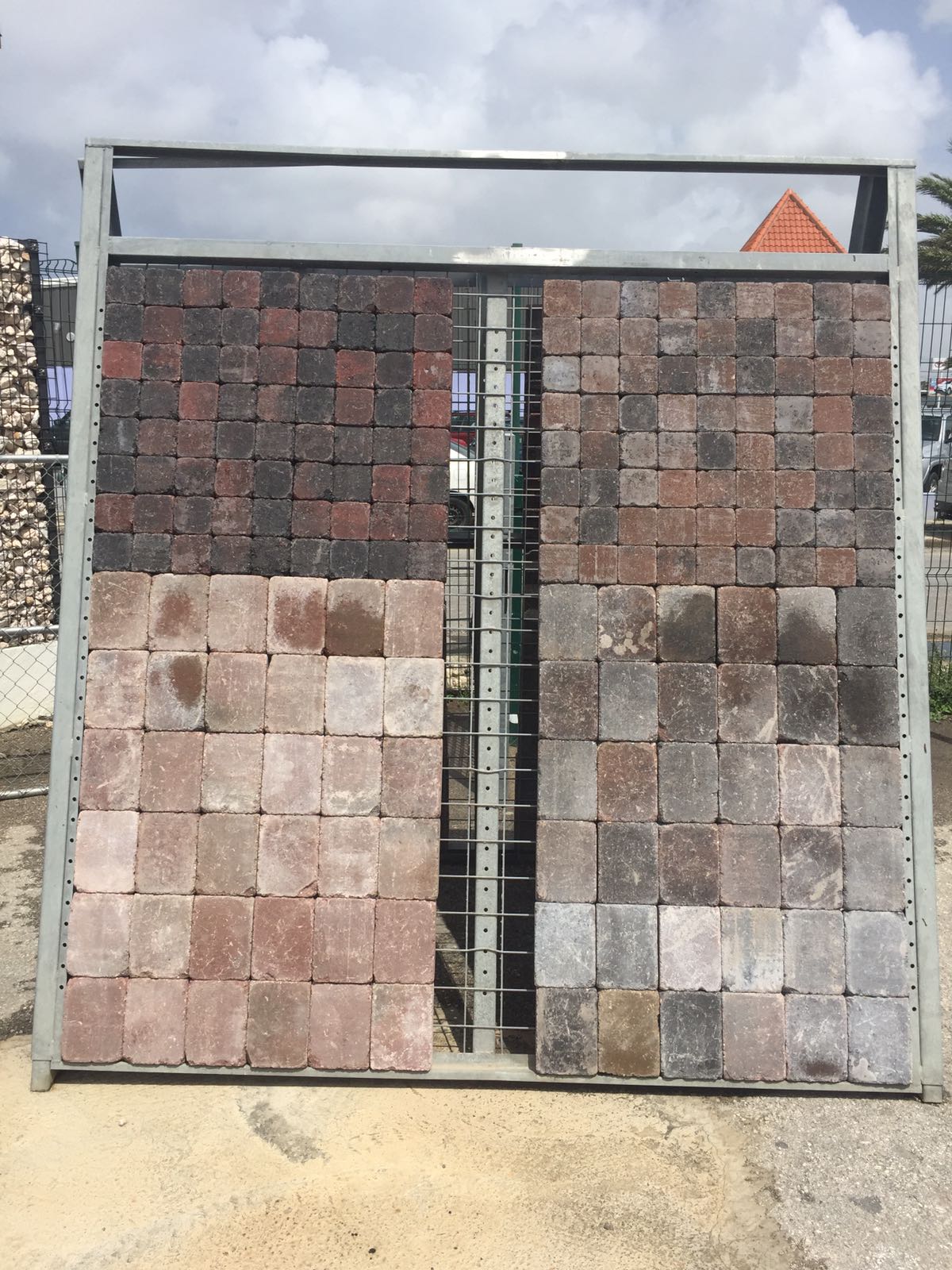 Remember that feeling when, as a small child, you could walk barefoot on gravel without it hurting you? Unfortunately, that does not seem to work anymore and every time you step into gravel you have to execute this strange dance as not to let it hurt too much. A garden without gravel might seem a solution but then come the spiny plants, the kind we call Pika on the island. Now, those hurt!
There is a solution to all this: why not lay a path in clinkers or beautiful outdoor tiles? Of course you do not need to limit yourself to a path, you can also build a large outside terrace or pool deck. Clinkers and outdoor tiling come in many varieties and budgets.
In our stores, you can admire their collections and make a choice according to the plans you have in mind. If you do not know how to best utilize your outside space, you can also make an appointment with one of our specialists who can design a plan with you and make a complete quotation. They can advise you on use of space and material taking various factors into consideration such as the direction of the wind, sunlight and of course the architecture of your home.
Do not hesitate and come to Dijtham to enjoy our personal service and choose from a wide range of various clinkers and outdoor tiles.
Dijtham is exclusive dealer of: