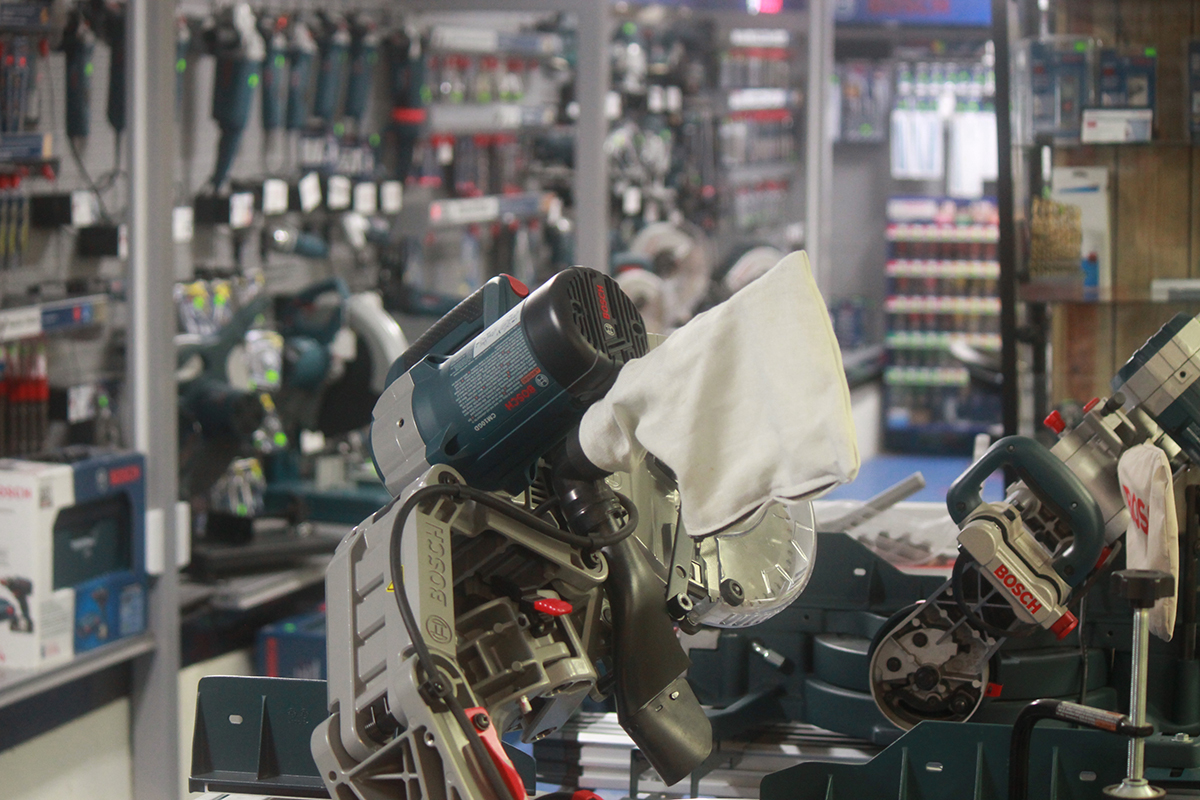 Power tools, they might very well be men's best friends. Most power tools give a man the feeling he can build or fix anything he sets his mind to. Of course this is not really the case but good tools represent half the work.
Dijtham is proud of its assortment of products in its very exclusive power tools department. We have a variety of dealers we work with to offer our customers as much choice as possible. Quality and price are often the main criteria in the choice of acquiring a power tool.
To name a few brands Dijtham that can be found in our Dijtham stores: Bosch, AEG, Milwaukee, Ferm, Skil and Evolution. The difference between the various models can be explained by our personnel who receive regular product training to keep updated on the continual evolution in products.
Dijtham is exclusive dealer of: