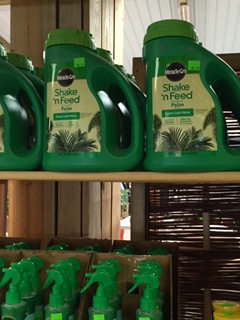 Curacao is a volcanic island. This is what makes it in many ways unique but it also makes it quite a challenge sometimes for the avid gardener. If you are one of those people who simply loves to be occupied in the garden, making it a challenge to grow any type of plant, grass, vegetable or fruit possible, then you might just have found your match in the Curacao soil.
First of all, digging requires quite some muscle here as the ground is very hard because of the volcanic element. Then comes the growing. All in all, the soil found here is quite fine but if you want to grow flora that is not part of the local vegetation, you might need to go in search of specific garden vitamins to ensure your plants have all they need to grow.
Dijtham has noticed the lack of suppliers for garden vitamins on the island, and has therefore decided to lay focus on these products. Dijtham can supply you with quite a range of varieties as we are official dealer for the brands Scotts and MiracleGro. If the product you are seeking from one of these brands is not on stock in stores, please do not hesitate to check with our staff if we can order it for you.
So, stop driving halfway through the island to find the garden vitamins you are looking for, come and visit Dijtham in one of our locations. We will make sure you find what you are searching or if necessary an equivalent solution.
Dijtham is exclusive dealer of: