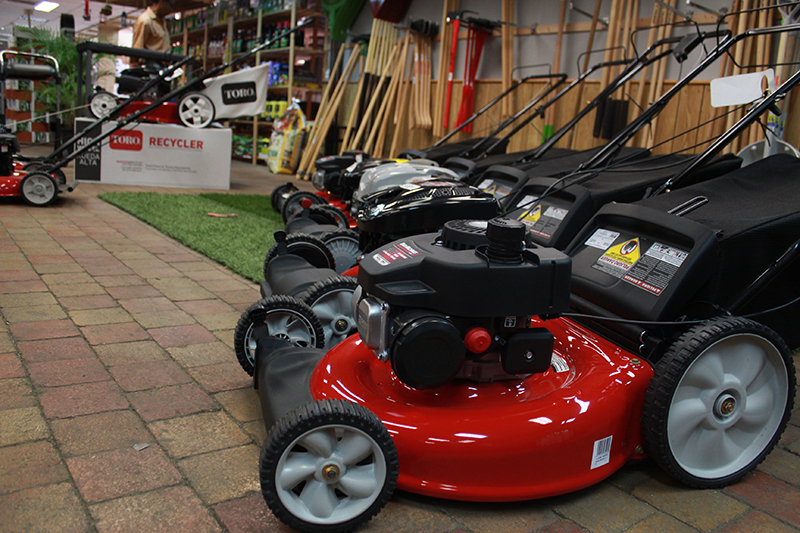 Living on a tropical island usually goes with having a beautiful tropical garden, where you can enjoy nature at its best: parakeets, violetears, lizards, iguanas and many more colorful animals come together to offer you entertainment amongst the various palm and fruit trees.
But of course, all this luscious vegetation needs to be groomed and cleaned. Even if you have a gardener to do so, you will still need various garden tools to have the work done correctly and productively.
Dijtham has expanded its garden tools department with brands such as: Stihl, Truper, Briggs & Stratton and Murray. Dijtham does not only sell these brands, we consider ourselves a valuable partner and dealer for them. What is the difference between sales and partnership? Knowledge and service. We try to keep our staff informed about all new products coming into our store. This enables us to offer the best service possible.
Please do not hesitate to come by our store to have a look at our garden tools department. If by any unfortunate chance, you may not find what you need in store, please contact one of our staff on the premises. Maybe we can advise you or order the requested item separately.
Dijtham is exclusive dealer of: