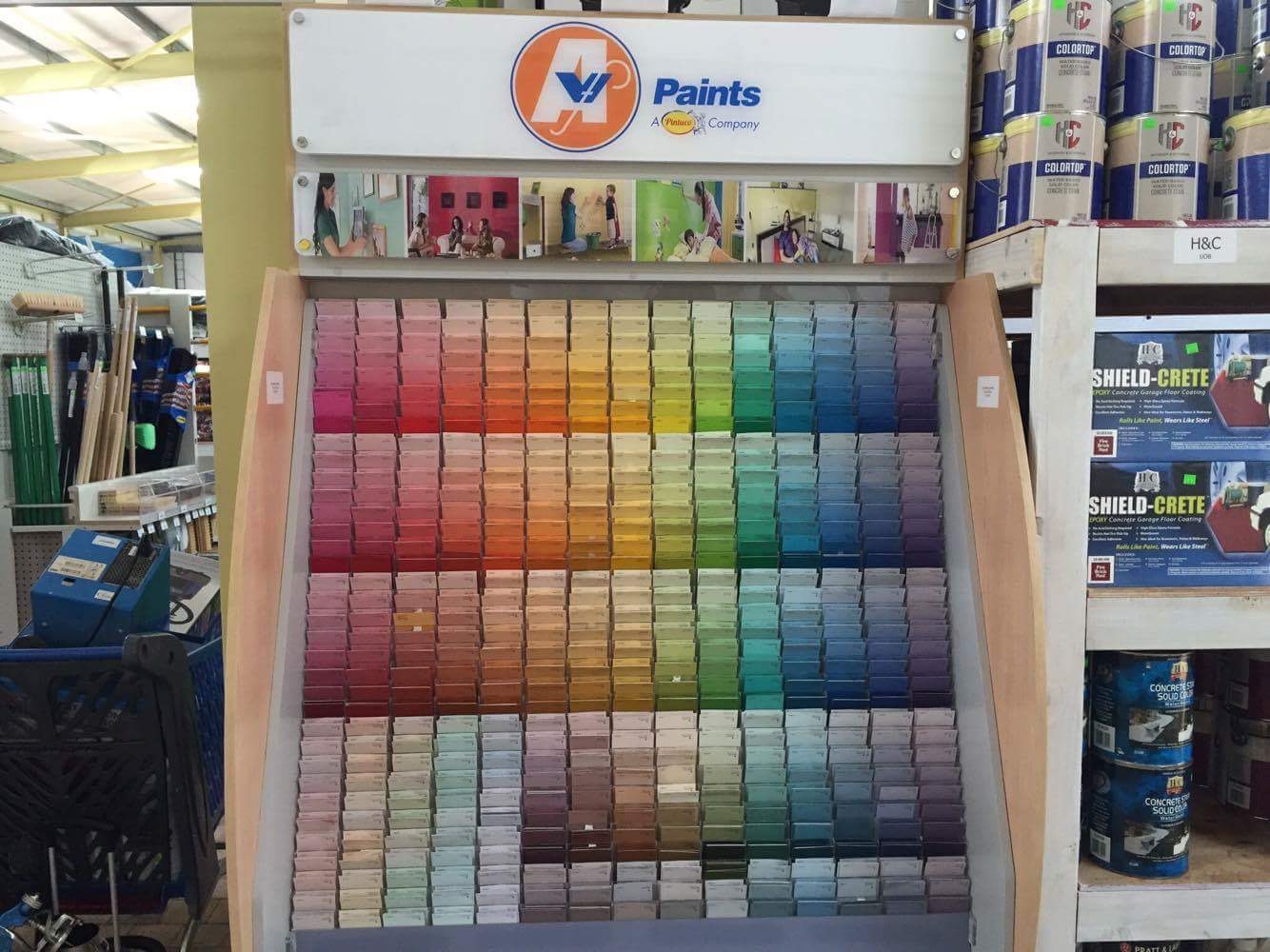 Dijtham's paint department is subdivided in various categories. Of course we offer almost any type of paint and color under our own brand name but we are also dealer for various well-known paint manufacturers such as: Pratt & Lambert, Rust-oleum, Minmax, AVF paints, H&C, Marinetex, Graco, Alabastine, Kana, Brunox, Simson, Redtree Industries, Krylon, etc.
If you cannot find what you are looking for or if you need advice on the type of paint you should use for your project, please do not hesitate to ask our specialists in store. They will be happy to show you where you can find the desired paint type or brand as well as the necessary tools and accessories as well as the various cleaning products you may need. And of course, if you need an explanation on how to best apply the paint and which steps you should follow in preparation of painting, our staff will gladly take the time to help you with that too. This is why we are named the one-stop-store!
Come and visit one of our stores, we are waiting for you.